Our Rieslings
We are passionate and firmly believe that Riesling is the most noble variety on earth. Our passion is proven by the fact that Glenora was the first Riesling wine released on Seneca Lake in 1978. A versatile and unique grape varietal, Riesling reflects the philosophy of owner Gene Pierce that wine should taste like the grape and its moment in time and place. With the experience of 36 crushes, winemaker Steve DiFrancesco ensures distinctive and consistent quality Rieslings in a variety of styles.
If you have a coupon code, that discount will be applied at checkout.
We can ship wine direct to the following states:
NY, PA, MD, MA, NH
Shopping in: AL, AK, AZ, CO, FL, GA, HI, ID, IL, IN, IA, KS, LA, KY, ME, MN, NE, NJ, NV, NM, ND, NC, OH, OK, OR, SC, TN, TX, VT, VA, DC, WA, WV, WI, WY? CLICK HERE

Please note:
Orders are generally processed & shipped within 2-3 business days. Delivery times vary based on location; please allow for 5-10 business days. An adult over the age of 21 must be present to sign for the shipment. For our full shipping & return policy, click here: Shipping & Return Policies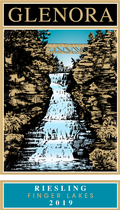 In Stock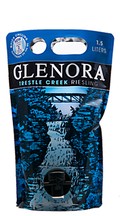 In Stock
To order this product, please call 800-243-5513, ext. 415.