Meet our Wedding Team
James Merritt | Wedding & Events Manager
James is the Wedding & Events Manager at the Inn at Glenora Wine Cellars. He has been a member of the team since 2014. A native of the Finger Lakes, born and raised in Penn Yan, James' expertise in wedding and event coordination comes from over 10 years of experience at venues and event spaces in this beautiful region. James loves the rewarding experience of getting to know each couple and working with them on their special journey, and best of all, having couples come in as guests and leave as friends.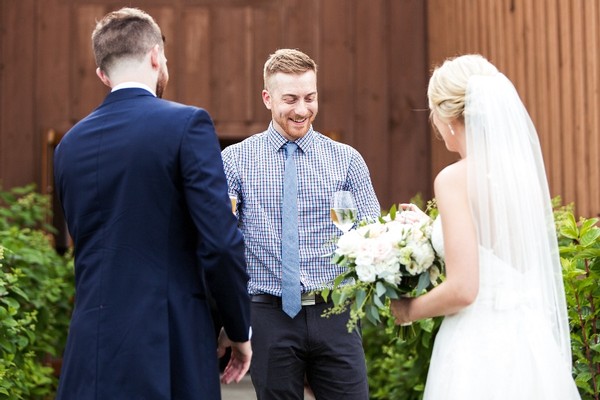 Photo Credit: Nick & Natasha Studio, LLC
Mary Beth Wolf | Assistant Event Coordinator
Mary Beth is the Assistant Event Coordinator at the Inn. She joined the team in March of 2018 bringing with her 10+ years of experience in event creation, planning, and execution. After spending the majority of her adult life in North Carolina as a freelance event planner and a meeting and event coordinator for the University of North Carolina-Charlotte Center City managing small meetings to large high profile events, she returned to where she has always called home; the Finger Lakes. Wedding planning is not only a creative outlet for Mary Beth, but also one of the most rewarding experiences getting to work with so many incredible couples to make their dream weddings come to life. She also serves at the Vice President of Experience and Social Engagement of Hollenbeck Film and Experience Company and on the board of the Seneca Film Festival.
Find out more on The Knot: