Sparkling Wines
Sparkling wine production at Glenora Wine Cellars dates back to 1981 with our first vintage of méthode champenoise Blanc de Blanc. Our sparkling wines were quick to gain national attention in the early years of our sparkling program, notably our 1988 Blanc de Blancs, which took home a Double Gold medal at the San Francisco Fair; one of only 22 Double Golds awarded out of 1,961 wines that year. In the late nineties, we were named one of the top 10 sparkling wine producers in the United States by Wine Enthusiast Magazine and the only producer on the east coast to be included on the list. Glenora continues to be regarded as the premier producer of sparkling wines in the Finger Lakes, producing a méthod champenoise style Brut, a bottle transfer method Brut, and two Spumantes for an annual case production of about 2500. We look forward to continuing our innovative and successful approach to making sparkling wines in the Finger Lakes for years to come.
---
Our standard discount that applies to all online wine purchases is 5% off any order of 3 bottles, 7% off 6 bottles and 10% off 12 bottles or more. If you have a coupon code, that discount will be applied at checkout.
We can ship wine direct to the following states:
AK, AZ, CO, DC, FL, ID, IA, LA, MA, MD, MI, MO, MN, NH, NM, NY, NC, OH, OR, PA, TX, VT, WV, WI
Please note:
Orders are generally processed & shipped within 2-3 business days. Delivery times vary based on location; please allow for 5-10 business days. An adult over the age of 21 must be present to sign for the shipment. For our full shipping & return policy, click here: Shipping & Return Policies​​

In Stock
Just in time for the Holidays!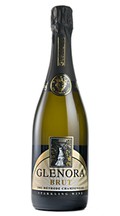 In Stock