Winter on the West Side of Seneca
Available for booking Friday-Monday, January 1-February 28, 2019
Get cozy this winter on the west side of Seneca Lake at the Inn at Glenora Wine Cellars and Barnstormer Winery! Enjoy a relaxing overnight stay at the Inn overlooking vineyards and the lake, with a glass of Glenora sparkling wine at check-in, a bottle of Glenora wine, tasting tickets to our tasting room, and a $50 gift card to Veraisons Restaurant. Then head to Barnstormer Winery located just a few minutes down the road for an informative Food & Wine Pairing Experience featuring Barnstormer wines paired with locally produced cheeses and charcuterie chosen to enhance the flavor profiles of each wine. Located in a charming historic barn, Barnstormer focuses on dry, European style white and red wines and a small selection of sweet wines. This package is ideal if you're looking for a laid back winter getaway to Finger Lakes Wine Country.
What's included:
To book this package, call 800.243.5513. For rates and additional details, see below.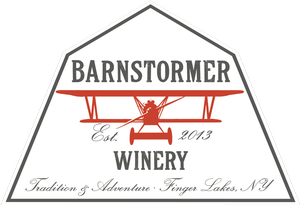 Rates:
We feature three room styles at the Inn, each with a private balcony or patio overlooking beautiful Seneca Lake. To view each style, click here.
Sunday & Monday
Vintner's Guestroom $160
Vintner's Deluxe Guestroom $200
Vintner's Select Guestroom $240

Friday & Saturday
Vintner's Guestroom $210
Vintner's Deluxe Guestroom $250
Vintner's Select Guestroom $290
Details:
-The following black- out dates apply: February 14-17, 2019
- Prices are based on a one night stay, double occupancy and do not include taxes or gratuity. Package includes: a glass of sparkling wine at check-in, a bottle of Glenora wine, tasting tickets for Glenora Wine Cellars, $50 Gift Card to Veraisons Restaurant, Food & Wine Experience at Barnstormer for two
-The Food & Wine Experience is offered Friday-Monday 11am-5pm. Please indicate your desired date and time upon booking and we'll do our best to secure your preferred time. The experience is about 45-60 minutes in a seated semi-private setting.