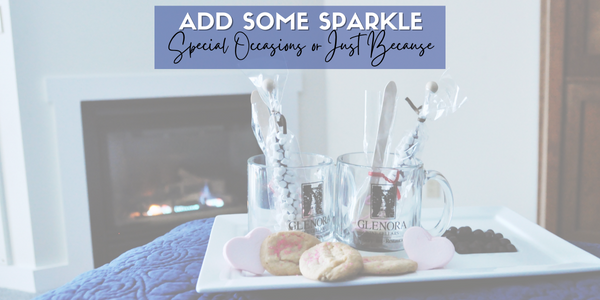 There's no celebration too small...
Let us add that special touch to your getaway. Whether you're celebrating a birthday, anniversary or saying congrats, there's an option for every celebration.

Special Occasion Sparkling Wine
A bottle of Glenora Sparkling Wine (Choice of NV Brut, Peach or Raspberry)
With a Special Label *Happy Birthday, Happy Anniversary, Congratulations"
$45 *Special Occasion labels require a notice of 48 hours*
Late Night Snacks
Check out our gift shop at the front desk!
Locally Made Trail Mix, Locally Made Chocolates and Shtayburne Cheese
Prices Vary
To book by phone, call 800.243.5513.