White Wines
Our standard discount that applies to all online wine purchases is 5% off any order of 3 bottles, 7% off 6 bottles and 10% off 12 bottles or more. If you have a coupon code, that discount will be applied at checkout.
We can ship wine direct to the following states:
AK, AZ, CO, DC, FL, ID, IA, IL, LA, MA, MD, MI, MO, MN, NH, NM, NY, NC, OH, OR, PA, TX, VT, WV, WI

In Stock
Just in time for the Holidays!
Single Vineyard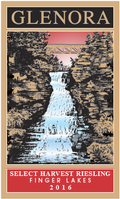 In Stock
89 Points Wine Enthusiast