Our Rieslings
We are passionate and firmly believe that Riesling is the most noble variety on earth. Our passion is proven by the fact that Glenora was the first Riesling wine released on Seneca Lake in 1978. A versatile and unique grape varietal, Riesling reflects the philosophy of owner Gene Pierce that wine should taste like the grape and its moment in time and place. With the experience of 36 crushes, winemaker Steve DiFrancesco ensures distinctive and consistent quality Rieslings in a variety of styles.
2015 Vintage
The growing season in 2015 started out fairly wet, with above average rainfall through August. By September, fortunately, the weather dried out and was actually drier than average, which is good after veraison. Sugars were where they needed to be, and acids were moderate, for a crisp, clean balance in the wines.
We paid careful attention to the ripening progress, and picked the grapes at the best time that would retain bright flavors and lively crispness.
The 2015 vintage favored vibrant, ripe lemon and lime flavors, with a touch of apricot. A pleasant background of minerality is enhanced with balanced acidity and moderate sweetness.
2015 Field Notes from the Cornell Cooperative Extension Program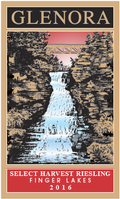 In Stock
New Release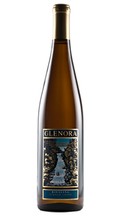 In Stock