Wedding Testimonials
"How do we begin to thank you for everything you did to make our wedding dreams come true?! Your kindness, patience, support & knowledge excelled to make our experience and choice of Glenora our favorite part of the wedding experience. Your joy for the work you do came through in every interaction and we can not be more happy or grateful that you were
the one to share this journey with us!"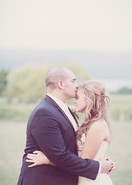 Pam and Chris Popielarz
August 31, 2012
Photography by Tammy Swales Studio
"Hi Kathy- I just wanted to take a minute to thank you and everyone else at Glen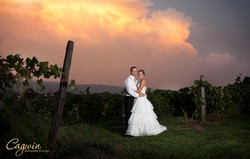 ora for helping to put on what turned out to be a beautiful wedding for Andrea and Jason. Your help with the decorations was grealty appreciated as those last couple hours were really stressful! The food was outstanding! My uncle who is a huge food critic to the point of embarrassment in restaurants- called me over to his table and said to me "who picked out the food?" I thought ut oh- here we go- he's going to complain! Then he said the meal was outstanding and thought the beef dish was the best he had ever had! Kudos to your chef staff! I have already recommended Glenora to someone here at work whose daughter is getting married, but she thinks their guest list will be close to 200. Anyways- thanks again to you and your staff for everything!"
Suzanne Chadwick, Mother of the Bride
Andrea and Jason Jenkins, August 27, 2011
Photography by Cagwin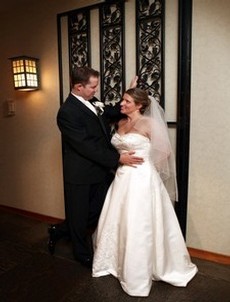 "Dear Kathy and Chrystie,
Wow! What an amazing weekend. Our wedding, and all of the details and events surrounding it, was a complete success. Both of you, and your staff, were so instrumental in that success, and we absolutely love you for it! Thank you simply doesn't cut it. Your attention to detail, your care and delicate handling of the individuals involved, and your hard work and personal stake in the success of our event is unparalleled. Thank you so much for all you've done for us. We had multiple locations in mind when we started our journey toward the big day, and we're so glad we chose Glenora. The weekend was magical, and everyone we've spoken to post-ceremony has gushed about how beautiful and perfect everything was. "

John C. and Megann W. Arthur
October 1, 2011
Photography by Lisa Eklund
"I just wanted to send another note to thank you and Kathy for
all of your help and support at the wedding on Sunday. Truly,
you made everything feel seamless and easy. My father, too
kept commenting all evening how wonderful you did and how
professional you were throughout the event
(and he's not an easy guy to impress)."
~ Lisa Barnes and Krispin Dolbear, October 16, 2011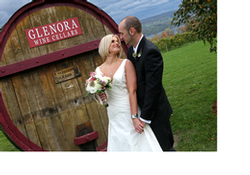 Photo by Annette Dragon Photography
"We just wanted to thank you again for the outstanding job you and your staff provided us on our Wedding day! We truly couldn't have dreamt of anything more and in fact Glenora and your staff exceeded it!
Thanks again! You helped us, and I'm sure many upcoming brides and grooms, make unforgettable memories."
~ Regina and Derek Butler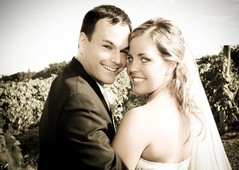 Photo by Randi Oakes Photography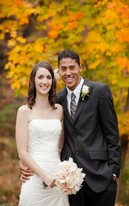 "Thanks so much for everything!!!! You and Kathy were amazing- I never had to worry once about anything. It was much more relaxing than I could imagine! Everything looked beautiful and I heard nothing but great things about the food and service. We are only an hour and a half away so I'm sure we will return soon. Thanks so much!" Cara and Cesar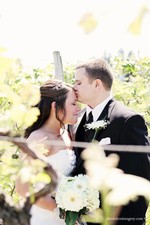 We just wanted to say thank you again for everything. The wedding turned out beautifully, exactly like we had pictured it. You and your staff did an amazing job taking care of everything. We didn't worry about a thing all night and we really felt like you all went above and beyond and helped make our wedding special and wonderful. We really can't thank you all enough!
Heather and Tim
May 19, 2012
Photography by Dandelion Imagery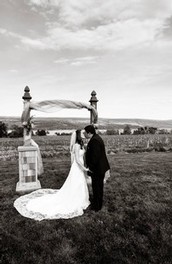 "Thank you ( so much!) for all of your help, attention to detail and support in helping us plan our wedding. You made it so easy on us! I don't think I saw one thing out of place or one thing that went wrong on our day in May. Everything was perfect and our friends and family concur."
Thanks so much!
Deana and Kevin
Bunno
May 12, 2012
(Photo by Kracke Photography)
I cannot express enough how grateful and thankful Brock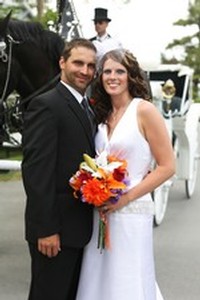 and I are for everything you have done for us. Everything was absolutely perfect down to the very last detail !!!
I received multiple compliments on how AMAZING
you two and all the staff were through out the night.
The wedding planning process has been
so much more enjoyable
thanks to all your hlep. It was the most perfect,
memorable day...and we loved every moment!!

Alyssa and Brock Wennin
May 26, 2012
Photography by Randi Oakes