December 29, 2016 |
Heather Eriole
With the New Year fast approaching, our minds are on our favorite celebratory beverage: sparkling wine. After all, what's New Year's Eve without popping the cork on a bottle of bubbly? At Glenora, we've been making sparkling wine for over 30 years, with our winemaker Steve DiFrancesco at the helm of production for the past 20.
He first joined our team as an assistant winemaker in the late 80's, as part of an ambitious expansion program with an emphasis on sparkling wines, after having worked with the excellent sparkling wines of Gold Seal Vineyards. He later became winemaker at Lucas Vineyards, helping to expand their production of both still and sparkling wines, before returning to Glenora in 1995.
To dig a little deeper, we sat down with Steve to talk bubbles and learn a bit more about his experiences with sparkling wine production over the years and looking to the future. Take a look!
How long have you been making sparkling wine in the Finger Lakes?
My first job in the wine industry, just out of college, was at Bully Hill Vineyards, riddling tirage in a cold cellar, in the very cold January of 1979. Having just moved here from Florida, I was freezing, and quickly had blisters on my fingers which soon turned to calluses. Within a few months I got a job at Gold Seal Vineyards in the lab, and I worked with Guy DeVaux, of Mumm Napa Valley fame, in the experimental cellar.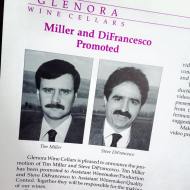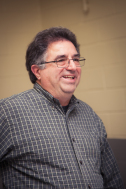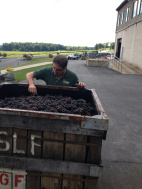 What sparked your interest in sparkling wine production?
Gold Seal was known for very good sparkling wines, especially under the Charles Fournier label. Guy DeVaux and I experimented with tiny quantities of sparkling made with "exotic" varieties such as Aligoté, a somewhat obscure Burgundian-like variety.
What is most exciting/rewarding about making a sparkling wine in the traditional method?
There are so many facets of sparkling wine production, from the grapes, to the primary fermentation, to Tirage, disgorging and dosage (see definitions below). Each step of production is an opportunity to influence and elevate quality.
Has there been a certain vintage of Glenora Brut that has stood out to you?
There have been many great sparkling wines made at Glenora. The 1985 Blanc de Blancs was an early one, made from Sawmill Creek and Springledge Farms grapes. The 1988 Blanc de Blancs won major awards in California in its day. The 1991 Brut Rosé was very nice. 1998 Blanc and Bruts were great.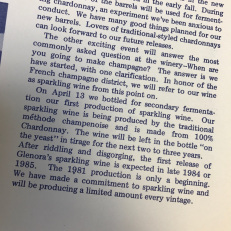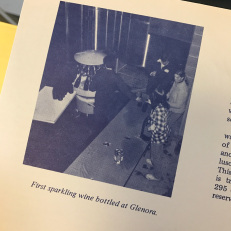 Can you tell us a little bit more about the 2006 Brut?
We filled quite a bit of tirage from the 2006 vintage. It was a generally cool year, though it was very nice for sparkling wine grapes. We have been disgorging the 2006 for about two years now. It's been fun to watch how the wine has evolved in tirage over these past 9 years.
Rumor has it, you have a couple Blanc de Blancs in the works. When can we expect to see them on the shelves?
There are 2014 and 2015 versions of Blanc de Blancs in tirage. We should start disgorging them at the end of 2017.

What potential does sparkling wine have in the FLX?
It seems like many of us have forgotten that the FL was most famous for sparkling wines from the 1860's through the 1970's. Some of us know that world-class sparkling wines can continue to be produced here.
Thank you for taking the time to read our latest blog and Happy New Year! Pop open a bottle of bubbly and raise a glass!

Browse our sparklers:
2006 Methode Champenoise Brut
Non-Vintage Brut
Peach Spumante
Raspberry Spumante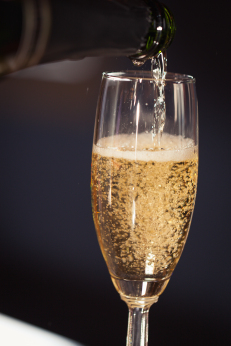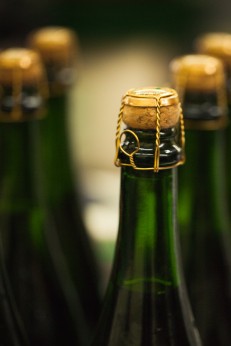 DEFINITIONS>
Methode champenoise: The traditional French Champagne winemaking method used for producing sparkling wine.
Tirage:The process of bottling a cuvee with the addition of active yeast and sugar in order to induce a second fermentation. The carbonation produced by this second fermentation is trapped in the bottle, producing the effervescence of sparkling wines.
Disgorge: The process by which the sediment collected in the neck of the Champagne bottle during the riddling process is frozen and expelled prior to the final corking.
Dosage: The liqueur, or sugar dissolved in reserve wine, added to sparkling before final corking. The dosage finishes the sparkling wine and determines its level of sweetness.