March 15, 2016 |
Orlando Rodriguez
As we gear up for Buen Provecho (simple Spanish translation: "Bon Appetit"), our first wine pairing dinner of the Spring season this Saturday, we're shining a light on Chef Orlando's menu inspirations, as well as what led him to become a chef, which means going back to his roots to where his love of cooking began…in his grandmother's kitchen.
Throughout his childhood, Orlando could usually be found in her kitchen during family gatherings. He would watch large family meals come to life, take in the delicious aromas and join in the familial kitchen banter that many of us know and love.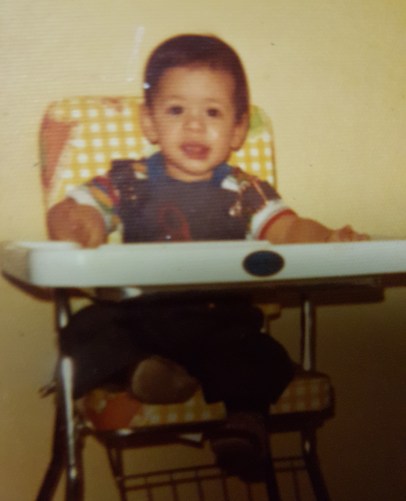 A Connecticut native with Dominican heritage, Orlando is constantly inspired by his upbringing and culture, both of which play an integral role in his cooking, and of course, bring back many fun memories…like fighting with his aunt over who gets the pig tail.
Read on for more…
What sparked your interest in cooking?
My interest in the kitchen started as a young child. I was told that I would go into the kitchen cabinets and take out pots and pans to play with. All the family would get together on the weekends and make a massive family meal and everyone would help out. I would always hang out in the kitchen and watch my grandmother and my aunts prepare food. I was always impressed by the fact that they would dice onions and peppers in the palm of their hands (not a safe method by the way) never cutting themselves. I loved the smell of the peppers, onions, and garlic on the stove cooking that would linger in the air as they cooked, even still to this day. There wasn't much I didn't eat; I remember having arguments with one of my aunts about who was going to eat the pig tail. At the end, we would always end up sharing when there would be a pig roast.
I started to cook at home at the age of 8, not sure if I was just being scammed into making sandwiches, grilled cheese, and omelets, but my sisters always said I made the best food. They still swear that it was the truth to this day. Honestly, I think they just still want me to cook for them.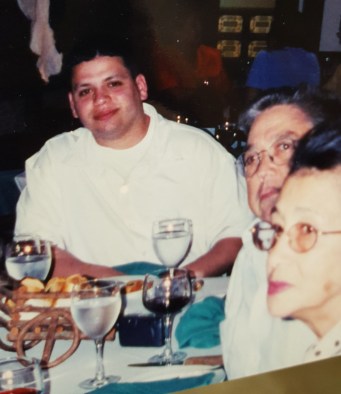 Did your grandmother use ingredients or any special methods that you use in your cooking today?
My grandmother and my family members still use a mortar and pestle, which is used to grind up spices and herbs. I also use a wooden one at my home.
Do you have a favorite dish or recipe of your grandmother's?
I had the honor of helping out my grandmother marinate a pig a few years ago for Christmas. I say it was an honor because my mother and aunts told me later that no one was ever allowed to help marinate a pig with Grandma Carmen so I should feel privileged, which I was. Yes, the mortar and pestle was used that day, and no, I will not let you in on her secrets.
One of my favorite dishes is Mondongo. It is stewed tripe soup. Whenever family comes to visit my grandmother goes out of her way to make some and send it to me.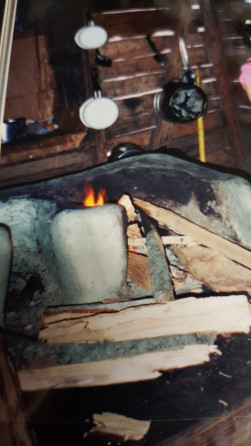 Can you tell us about the traditional Dominican treat Morir Soñando?
It is a traditional drink made with orange juice, milk, sugar, and vanilla. The translation of the word is died and gone to heaven.
What dish are you most excited about on the menu for this weekend?
Well, it would have to be Mondongo, of course.