January 23, 2019 |
James Merritt
Planning a wedding can be pretty overwhelming at first,
but it certainly doesn't have to be, especially if you keep a few important things in mind. The first being to have fun and to not stress over things that are out of your control! Try your best to keep it simple and stay focused on what's truly important: celebrating your love with the person of your dreams.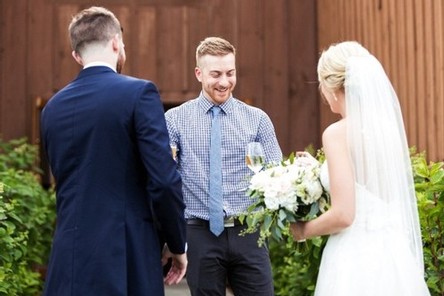 -Guest List First-
The first step for most is to find the perfect venue, but before touring venues, it is important to consider your guest list. This will make the search much easier for you as most venues have a maximum occupancy – you want ample space for your guests.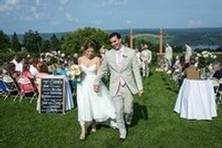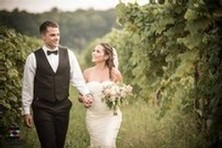 -Listen-
Vendors are a great tool! From photographers to florists, you will be using vendors to make your wedding day unforgettable. They are experienced and know the business; use them as leads to recommend other vendors.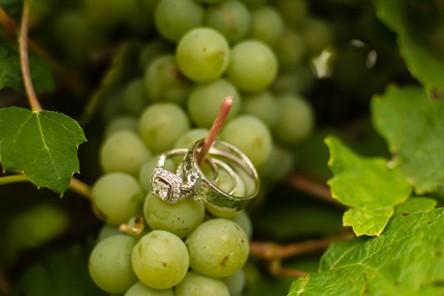 -Get Organized-
Keep a binder with all of your wedding plans inside – notes, ideas, pictures, correspondences, etc. This will keep everything neat and keep you on track as there are A LOT of moving parts. It is also a great resource to have when meeting with vendors to ensure everyone knows your aesthetic.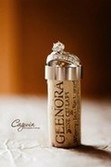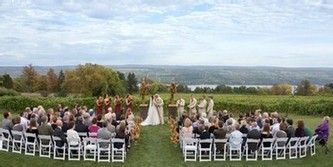 -One Step at a Time-
Do things in order, one by one! Do not let it overwhelm you; it is supposed to be a fun and memorable journey, not a stressful one. Enlist in your wedding party and family members to assist you with tasks. Remember that you're not in this alone!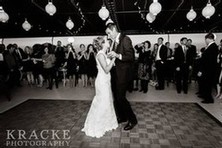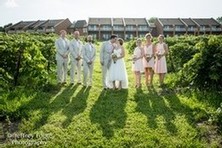 -Ask Questions-
You should feel comfortable exploring what it is you really want and your vendors and coordinator(s) are your most-trusted experts there to help guide you. They will know exactly what will work for your space and within your budget. No question is silly!
And some final words of advice from James...
"
Always
remember to breathe. Be in the moment. Your wedding day will go by so fast. Enjoy every moment of your ceremony and receptions. Enjoy every person that is there supporting and celebrating your marriage. Most importantly... enjoy a nice glass of wine!"
We hope you find these tips to be helpful and wish you all the best throughout the planning process!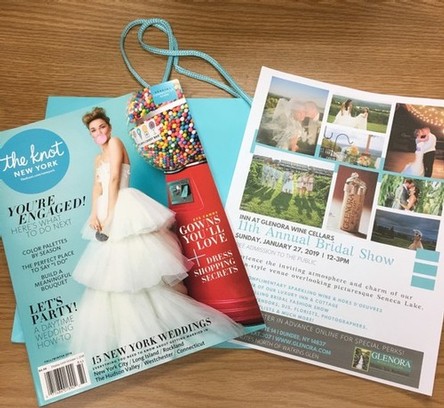 If you're in the area this Sunday, stop by our 11th Annual Bridal show held at our Inn and Veraisons Restaurant to experience the unique charm of our venue overlooking Seneca Lake from 12-3pm.
FREE ADMISSION TO THE PUBLIC
Complimentary Sparkling Wine & Hors D'oeuvres
Tour of our Luxury Inn & Cottage
Strolling Bridal Fashion Show
Cake Vendors, DJs, Florists, Photographers, Hair Stylists & much more!
About James Merritt:
James is our Wedding & Events Manager and has been a member of the team since 2014. A native of the Finger Lakes, born and raised in Penn Yan, James' expertise in wedding and event coordination comes from over 10 years of experience at venues and event spaces in this beautiful region. James loves the rewarding experience of getting to know each couple and working with them on their special journey, and best of all, having couples come in as guests and leave as friends.