August 11, 2016 |
Heather Eriole
Written by Stacy Gray, Tasting Room Manager

Your BFF is getting married! Your sister is turning the big 3-0! What better way to enjoy a day out in the beautiful Finger Lakes than to charter a limo or bus, gather up all your besties, and check out these amazing wineries you've heard so much about!
Ok… so… where do you start?
What IS a wine tour, anyway? A wine tour is an excellent opportunity to sample some wines in order to choose your favorites to bring home with you – in a beautiful setting with friendly staff to help you along the way! It's best to aim for 3-5 wineries in a day, with a planned stop for lunch along the way.
The first thing you'll want to do is choose a lake to visit. There are many great wineries surrounded by beautiful scenery throughout the Finger Lakes, so you may want to pick the lake closest to home, or one with a wide variety of wineries. Or maybe, like many of our guests, you have a favorite must-visit winery and plan your tour around that area.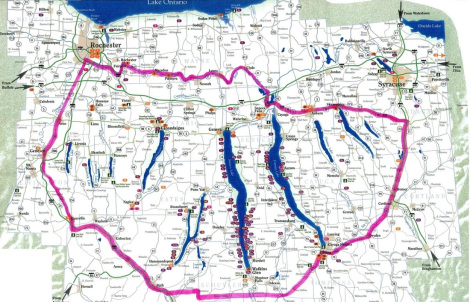 Ok, great! Next, it's a good idea to do a little research about the wineries you'd like to visit. Check out their websites for group tasting policies, amenities, and events. You may discover a winery has live music, a unique restaurant, or any other number of things going on. One thing to check for is "Wine Trail Events" – this is something you may want to participate in, or, you may want to avoid the crowds! At Glenora you can reserve a special Chocolate & Wine Experience, or a cellar tour to see how the wine is made. You can also plan to have lunch at our restaurant, Veraisons, or even stay overnight with us at our Inn!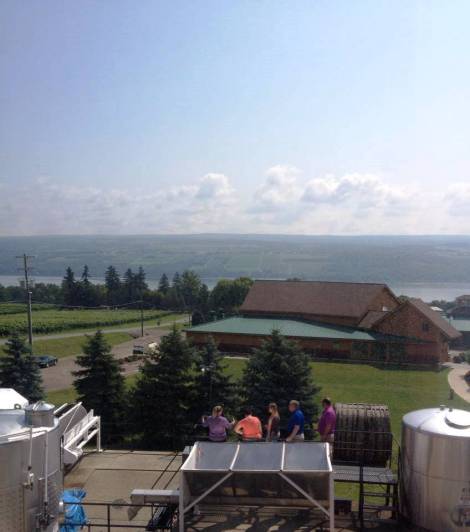 Next, you will want to pick a date – aiming for at least a month out is a good idea. An insider tip – Saturdays are the busiest day by far along the trail, so if you'd like a little more personal attention without fighting the crowds, picking a Sunday or weekday is a very smart idea! Here at Glenora, through the end of August, our reward members get double points on Wednesdays and Fridays… just sayin'! Not familiar with our Rewards Program? Learn more here.
Once you've decided on a lake and a date, you can start calling your chosen wineries to make reservations. The folks at the wineries are eager to help arrange your visit and are happy to answer your questions. Keep a notepad, a pen, and a credit card for deposits handy when you call. Most wineries have a cut off time in the afternoon for larger groups, so try to reserve your first tasting right when the first winery opens – usually 10am. Glenora's tasting room opens at 9am during the summer months, so make a point to see us first!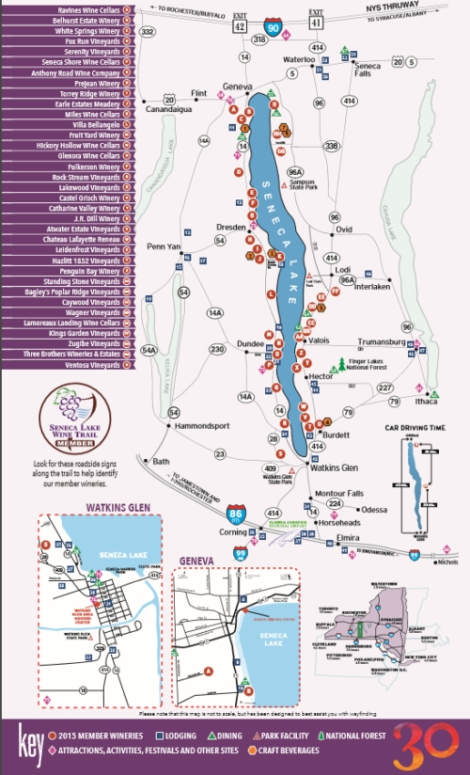 Of course, you'll want to hire transportation or designate a driver for your adventure. There are many options for limos, buses, and even a company that will drive you around in your own vehicle. It's well worth the peace of mind to know you have a safe, sober, experienced driver at the wheel. The transportation companies and drivers are knowledgeable and can make suggestions for must-visit wineries, restaurants, and best routes to take.
A few other tips for a successful wine tour:
When traveling with multiple friends, it can be hard after a while to remember who bought what wine bottles once they start accumulating in the trunk. A great idea I have seen, is folks bring along different colored stickers (for example, garage sale price stickers), and each person has their own color to put on the top of the bottles they buy. Super easy and super smart!
Something you might want to bring along is water and snacks, or even a packed lunch, if you don't plan to stop at a local restaurant. Our tasting room cheese cooler is always stocked with local cheeses, charcuterie and crackers if you need a pick me up during the day and we have many picnic tables around our property, perfect for taking in the view of Seneca Lake while snacking on some local wares. Many wineries offer the same throughout the wine trail.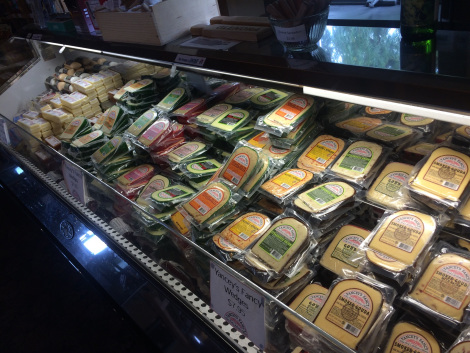 Another bit of friendly advice, wineries need to abide by the law, which means they are prohibited from serving folks who are intoxicated. Making sure your group is aware of this is always a good choice!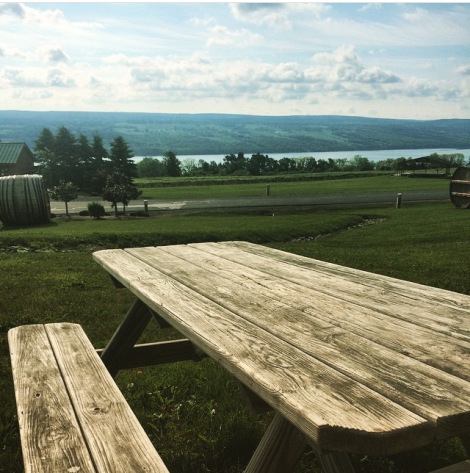 We hope you'll include Glenora on your next wine tour! We offer a wide variety of wines to please any palate, friendly staff, an incredible restaurant and inn, and the most stunning views of Seneca Lake! But wherever you end up, I hope this post has been helpful and informative, and that you all have a great time here in Finger Lakes Wine Country!