October 20, 2019 | Gene Pierce, glenora gazette, Harvest, Harvest 2019, wine & winemaking | Gene Pierce
The Glenora Gazette, Vol. 20, No. 10-19
The sky is mostly cloudy over the vineyards of Glenora and the shores of Seneca on this the second to last Sunday morning in October. The temperature is 45 degrees but feels like 41 degrees due to the wind which is coming from the south at 6 miles per hour. Lake temperatures: Seneca-56.6 degrees; Keuka---59 degrees. It seems that the fall foliage is at or close to its peak - lots of color!
In the vineyards: It was another monsoon week, or at least part of it. We recorded a total of 1.65 inches of rain Wednesday afternoon and Thursday at Knapp, and during the same time .88 inches at Glenora and Chateau LaFayette Reneau. Needless to say, the best laid harvest plans had to be changed. It was a Riesling harvest week at all three vineyards. Riesling harvest has been completed at Glenora and Knapp. CLR will finish on Tuesday!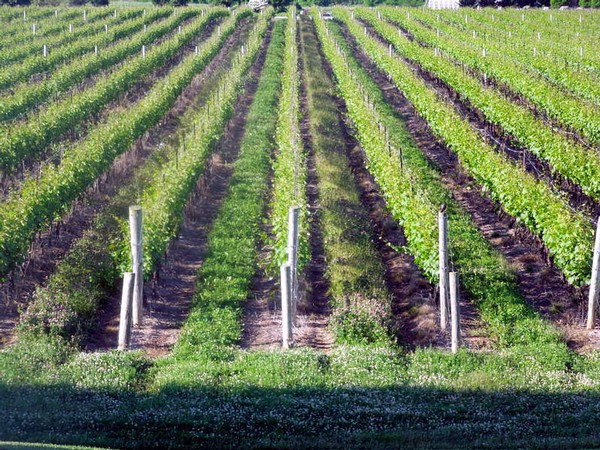 On the Press Decks: Again it was a Riesling week at all three of the wineries. The Glenora team did bring in some Gewurztraminer, Lemberger, Isabella, and Merlot as well. Production manager Tracey tells us that other than the grapes that will be used for "Iced Wine" (Vidal) the white grape harvest is finished at Glenora. Winemaker Tim says that the CLR team will finish their white grape harvest (Riesling) on Tuesday. So at this point we are looking at the reds - Lemberger, Petite Verdot, and Cabernet Franc. Winemakers Steve, Rachel and Tim will be gathering some vineyard samples early this coming week and most likely we will be harvesting many of those varieties before week's end -October 27th.
We, or at least the editor, continue to be amazed by the benefits of our lees floatation device which saves us from hours of tank settling and lees filtration. Example-in addition to the Lemberger, Merlot, Isabella, and Gewurztraminer that came to the Glenora press deck this past week there was also close to 80 tons for Riesling. If we did not have the floatation device we (mostly Shawn) would have been on the press deck all weekend lees filtering. The press deck is quiet and the Riesling is fermenting! Perhaps we should be looking at a cross-flow filtration system next!!
October seems to becoming somewhat like June - a month for weddings! This weekend on Friday and Saturday we hosted two weddings and receptions, and the wedding team was able to find some sunshine for both of them!!
Since this is the time of year when we and other growers and winemakers are being asked-"how is the grape crop"? There are several different ways to reply depending whether you are a grower or a winemaker or both. From the grower's perspective "more is better," as that is how they are generally compensated -paid by the tons delivered, so more tonnage equals more income. From the winemakers' perspective: they like lots of grapes with the caveat that the numbers (sugar, acid, pH) need to be perfect. So with that in mind, this year seems to be " all over the place" with some varieties having average yields and average "numbers", some with lower yields and average numbers, and some varieties with higher yields and average numbers. So for the grower it seems the year (good or not so good) is one of the varieties that they may be growing (yields) and for the winemakers the numbers appear to be average - of course they would always would like perfection. The variety that seems to have surprised growers and winemakers alike is Riesling, with most reporting a very large crop. However, kudos go out to our vineyard teams Jeffery, Bob, and Chaz who for the most part have hit the numbers (estimates and yields) on the head. Experience goes along ways in the crop estimating arena!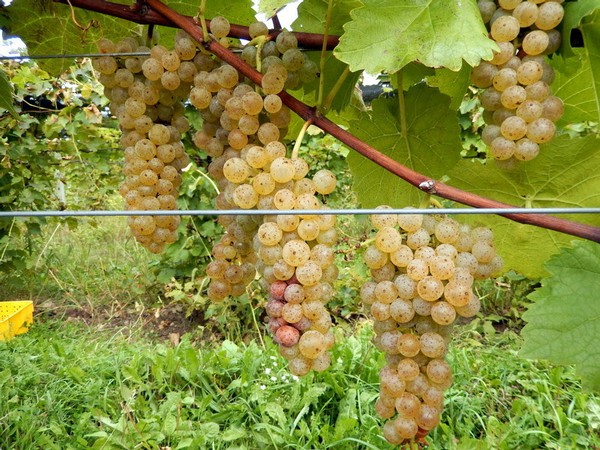 There is lots of angst taking place with respect the Seneca Lake Wine Trails "Deck the Halls" tickets. Especially for those who told their spouse/friends that "I have the tickets taken care of" but do not, as tickets for both weekends have been sold out for quite some time - procrastination!! They may be able to save themselves as the Cayuga Wine Trail still has a few of their Holiday Shopping Spree tickets available!
Congratulations go out to Team Glenora as they were recently awarded The Best Twin Tiers Winery by the readers of the Elmira Star Gazette!! It is quite an honor given the number and quality of the wineries in the region.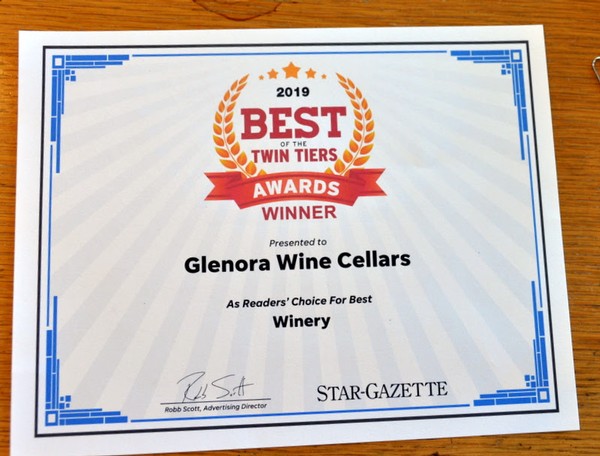 Did you know that there is, or has been, yet another Finger Lakes Wine Center? According to an article in the Daily Messenger, it is located at Sonnenberg Gardens in Canandaigua. Soon there will be as many wine, food, and culinary centers as there are wineries.
Thought for the week: The Mind
"Ignorance and fear are but matters of the mind - and the mind is adaptable