August 18, 2019 | Gene Pierce, glenora gazette, Jazz Greats, summer, wine & winemaking | Gene Pierce
The Glenora Gazette, Vol. 18, No. 8-19
The sky cloudy/overcast over the vineyards of Glenora and the shores of Seneca. The temperature is 67 degrees with the wind coming from the south at 4 miles per hour. Lake temperatures: Keuka-76 degrees; Seneca - 75.2 degrees. The forecast for today's concert at the Glenora Vineyard stage is that we will have a cloudy sky, temperatures in the mid to high 80s and a 30-50% chance of getting wet.
In the vineyards: The vineyard teams continue preparing for harvest which at this point is most likely about a month away - of course, Mother Nature could change that. Other projects include monitoring the early ripening vineyards as the birds are doing the same, mowing and some summer pruning. The harvester at Knapp is on the waiting list for a tune-up (sort of like going to the Doctor's office) - we have the folks who are harvester specialists come in to check it over and make any repairs necessary. Another observation: for the month to date we have received .94 inches of rain at our Glenora and Chateau LaFayette Reneau vineyards, while at the Knapp Vineyards we have received 3.47 inches. As the crow flies, the Knapp and CLR vineyards are about 25 miles apart.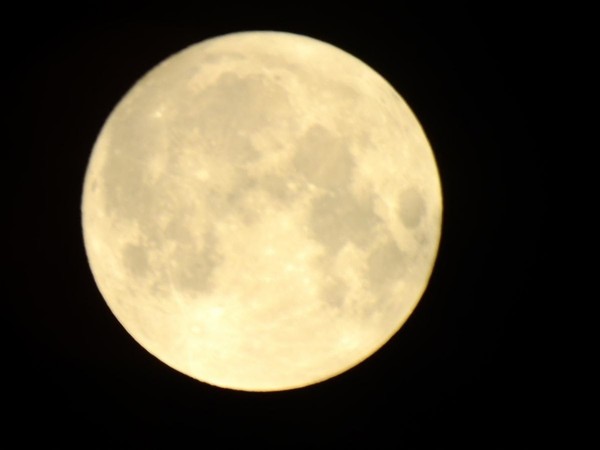 It appears that we will get the new hood system in the kitchen operational this coming week. There were some electrical details that needed to be resolved and Tuesday is the day. Whenthe hood system will be operational, the kitchen will be a much cooler (temperature wise) to work.
Speaking of kitchens: this coming week is Chef's appreciation Week! So please take a moment to let Chef Orlando and Chef John and their teams know how much they are appreciated.
The winemaking/production teams are very busy bottling and disgorging. They have a lot of custom work projects going on as everyone is emptying their tanks for the upcoming harvest, and from what is being reported regarding crop size everyone is going to need lots of available tank space.
It was a double header wedding weekend at Glenora with weddings and receptions taking place on Friday and Saturday. What we're hearing from potential brides is that July is just too hot! We certainly can appreciate weather concerns when planning a winter wedding, perhaps we offer early morning weddings in July and August as the mornings during those months are generally cool, and an added bonus would the sun rising over the vineyards.
Last evening Chef John and his team at the Vineyard Restaurant at Knapp Winery and Restaurant presented their monthly Wine Dinner that featured garlic in every course. Since garlic is reported to "cure what ails you", there should be many very healthy people running about this morning. It will be a double header wine dinner month at Knapp as next Saturday evening Chef John and his team will be offering/presenting a Seafood and Sunset Wine Dinner-sort of a picnic style dinner that will include shrimp, mussels, crab cakes, steamed clams and salmon. Click HERE for reservations.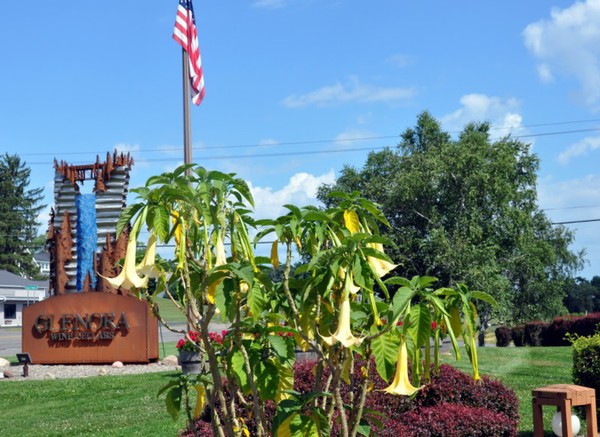 This past Thursday, August 15th, we posted our grape prices with the New York State Department of Agriculture and Markets. We also sent the same information to those growers from whom we purchase grapes. In the letter sent to growers, we also include the tons that we expect to purchase from them and also our payment schedule. Although it has not occurred recently, it is not unusual for an inspector from Ag. & Mkts to visit us to conduct an audit to make sure we paid the prices posted for each variety of grapes, and that the payment took place as posted. They even look at the cancelled checks to make sure that the funds were actually paid - George Orwell heads up that department.
Our annual Leaves and Lobster event weekend will be occurring on September 14 and 15. Last year this was a sold out event, so if you are planning to attend, make your reservations soon. You can grab tickets HERE.

Thought for the week: Ego
He was like the rooster who thought that the sun had risen to hear him crow