All you need is Love and Wine
Check out our 14 staff-suggested wines perfect for true romance!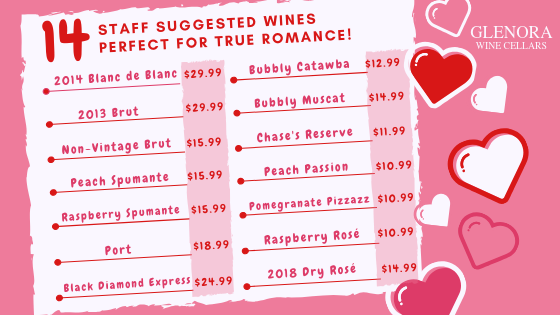 Our standard discount that applies to all online wine purchases is 5% off any order of 3 bottles, 7% off 6 bottles and 10% off 12 bottles or more. If you have a coupon code, that discount will be applied at checkout.
We can ship wine direct to the following states:
AK, AZ, CO, DC, FL, ID, IA, LA, MA, MD, MI, MO, MN, NH, NM, NY, NC, OH, OR, PA, TX, VT, WV, WI
Please note:
Orders are generally processed & shipped within 2-3 business days. Delivery times vary based on location; please allow for 5-10 business days. An adult over the age of 21 must be present to sign for the shipment. Glenora does not have the ability to determine day or time of delivery. For our full shipping & return policy, click here: Shipping & Return Policies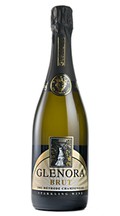 In Stock
Limited Production Wine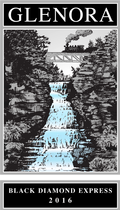 In Stock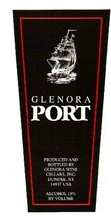 In Stock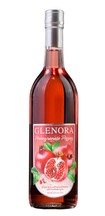 In Stock
Our newest addition to the Fruit Series!